Components
Carbon Farming Advice Scheme
Applications are now open for the Carbon Farming Advice Scheme which provides up to $10,000 towards the costs of carbon farming advice received from a Land Restoration Fund Approved Adviser.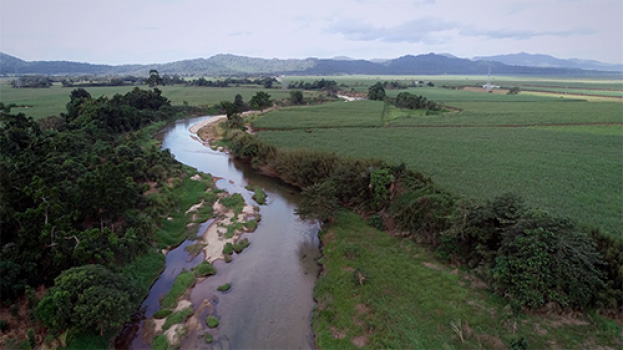 Program information
Carbon farming can be complex, so it's important to seek quality advice on how it may work for your land and business before you start.
The Carbon Farming Advice Scheme (CFAS) is a Queensland Government initiative jointly delivered by the Land Restoration Fund and the Queensland Rural and Industry Development Authority (QRIDA).
The scheme offers financial assistance to farmers and other landholders to pay for expert advice on the potential for carbon farming on your land. $700,000 has been allocated to this round of the Carbon Farming Advice Scheme.
The scheme is now open to applications and will close on 17 December, unless funds are fully allocated before this date.
Eligibility
To apply for the scheme, you must be an eligible landholder in Queensland and have not received financial assistance for substantially similar advice under the previous Carbon Farming Advice Rebate.
Full details on eligibility requirements can be found in the scheme Guidelines.
Application Process
You can prepare the paperwork you need to apply by following these steps:
1. Determine your eligibility to apply for the program by checking the CFAS Guidelines.
2. Use the Approved Adviser Directory below to find the details of advisers you wish to engage.
Once you've selected the adviser, request a written quote. To ensure you are quoted on advice that suits your needs, check out the Value for Money Guide first for tips on what to ask your Approved Adviser.
3. Upload all required documents through the portal, including quotes. QRIDA will notify you via email if you are approved to proceed with your application. Do not proceed with advice until you have received written approval from QRIDA.
Payment Process
QRIDA will pay your adviser directly for advice provided. You do not need to pay any money out of pocket for advice up to $10,000.
Once you have received carbon farming advice from your nominated Approved Adviser, you must complete a claim form via QRIDA's application portal. You will need to provide QRIDA with a copy of the invoice and a copy of the written advice received. Once your claim is assessed, funding will be paid directly to the Approved Adviser, dependent on the invoice and written advice meeting the criteria set out in the CFAS Standards Guide.
When lodging an invoice, you will be asked to complete a short survey on the quality of advice received and your experience with the program.
For more information on the application and payment process, please see the CFAS Guidelines.
Approved Adviser Directory
To apply for funding through the CFAS, you must provide a minimum of one quote from an Approved Adviser from the categories 'Solicitor' and 'Accountant', or a minimum of two quotes from Approved Advisers for all other adviser categories.
Approved Advisers can provide advice within their area of expertise tailored to each landholder's circumstances and property.
Please select an Industry or Profession from the dropdown to find an adviser.
Changes to the Carbon Farming Advice Scheme
As a result of feedback from landholders and industry, there have been some process improvements implemented since the last Carbon Farming Advice Rebate round in 2022.
Changes include:
A requirement for landholders to submit their own applications through QRIDA. Approved Advisers and third party representatives cannot apply on a landholder's behalf.

A requirement for Approved Advisers to provide CFAS applicants with a quote before work can commence.

A new minimum standard for all Approved Adviser written reports and invoices. See the

CFAS Standards Guide

.

Changes to the payment process. QRIDA will now pay Approved Adviser invoices directly instead of reimbursing landholders the cost of the invoice.
See the CFAS Guidelines, Approved Adviser page or email approvedadvisers@des.qld.gov.au for more information.
Frequently asked questions
A. No. You are required to apply for conditional approval prior to receiving advice from an approved adviser.
Once conditional approval has been received, you should seek advice from the Approved Adviser. Once the adviser has provided written advice and an invoice for the advice received, you should make a claim for financial assistance through QRIDA's application portal.
Upon receipt of a completed invoice and written advice which complies with the CFAS Standards Guide, QRIDA will pay the invoice amount including GST directly to the approved adviser.
Yes, if the advice will be substantially different from advice received previously, e.g. for a different property or piece of land, or from a different Adviser category.
The Carbon Farming Advice Scheme (CFAS) application is in two phases – applying for conditional approval, and claiming financial assistance. Details on eligibility and required documentation for each phase are outlined in the CFAS Guidelines.
Once the 'application for conditional approval' is approved, the applicant can seek carbon farming advice from an Approved Adviser. After the advice is received, the applicant completes the 'claiming financial assistance' application to ensure the Approved Adviser is paid for their work.
Yes. You must provide a minimum of one quote from approved advisers from the categories 'Solicitor' and 'Accountant' and a minimum of two quotes from all other adviser categories when you submit an application for conditional approval.
Quotes must be for the same or similar work, allowing landholders to compare like with like. Quotes across adviser categories for different advice or services will not meet the requirements. Applicants who have sought advice from an Accountant or Solicitor who is an Approved Adviser only need one quote to meet the requirements.
Yes. The advice must be provided by one of the approved advisers that you nominated in your application for conditional approval, unless agreed with QRIDA.
If you wish to seek advice from a different approved adviser, you must submit an application for variation and provide a new quote.
Yes. The advice you receive must come from at least one approved adviser listed on QRIDA's website. Applicants seeking advice from multiple approved advisers should submit only one application with all quotes.
There is no minimum requirement for quotes this round, although quotes should allow landholders to understand the advice and services being provided.
No. The landowner chooses which adviser will best fit their situation.
No. The program has been structured and criteria has been established to assess the skills, qualification and experience of individuals to give advice and confirm them as approved advisors, not a company or organisation.
If you are registered for GST, the rebate will be calculated on the invoice amount excluding GST. You may be eligible to claim the GST component as part of your normal Business Activity Statement (BAS) submissions.
If you are not registered for GST, the assistance will be calculated on the invoice amount including GST.
Questions concerning your personal taxation circumstances should be directed to your taxation advisor or the Australian Taxation Office on 13 72 86.
Business
Primary producer